Welcome to Our Financing Department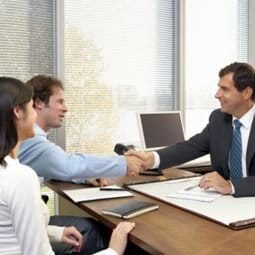 Let the Finance Center at Fugate Motors be Your Guide to the Perfect Deal
Whether you choose a brand-new Ford model from our collection or one of our top-quality, used crossover, SUV or truck models, you can count on the team in our finance center to help you navigate the world of auto financing. We work with your specific needs and budget to find the payment plan you like, and we work with a number of financial institutions and banks throughout the Missouri area, to guide our customers to the perfect deal they can live with, every time.
The Options of Loan vs Lease
If you're wondering what the big difference between loan and lease is, you can rest easy! Simply put, leases are an option for drivers that don't want to commit to a Ford for a long period of time. Leases usually last between two to six years and the monthly payments are dependent upon the depreciation rate of the vehicle selected. Comparatively, loans are for El Dorado Springs drivers considering buying a vehicle - the main difference being you'll be keeping the vehicle after you've paid it off. Of course, the differences are a bit more nuanced than the above description, but Missouri drivers can look to the Fugate Motors finance team to help sort through details.
Take the Guesswork Out of Vehicle Financing with Fugate Motors
Browse the collections of available new and used models here at Fugate Motors. When you're ready to start the test drive and financing phase of your journey, visit us in El Dorado Springs. We look forward to helping you tailor your perfect payment plan and making the entire process painless and easier to understand. You can even get started online, before you even stop in, by filling out your application paperwork ahead of time using the convenient tools on our website. Fill it out soon and let's get started on your path towards a new vehicle.